Serbia's most profitable companies are Russian and Chinese owned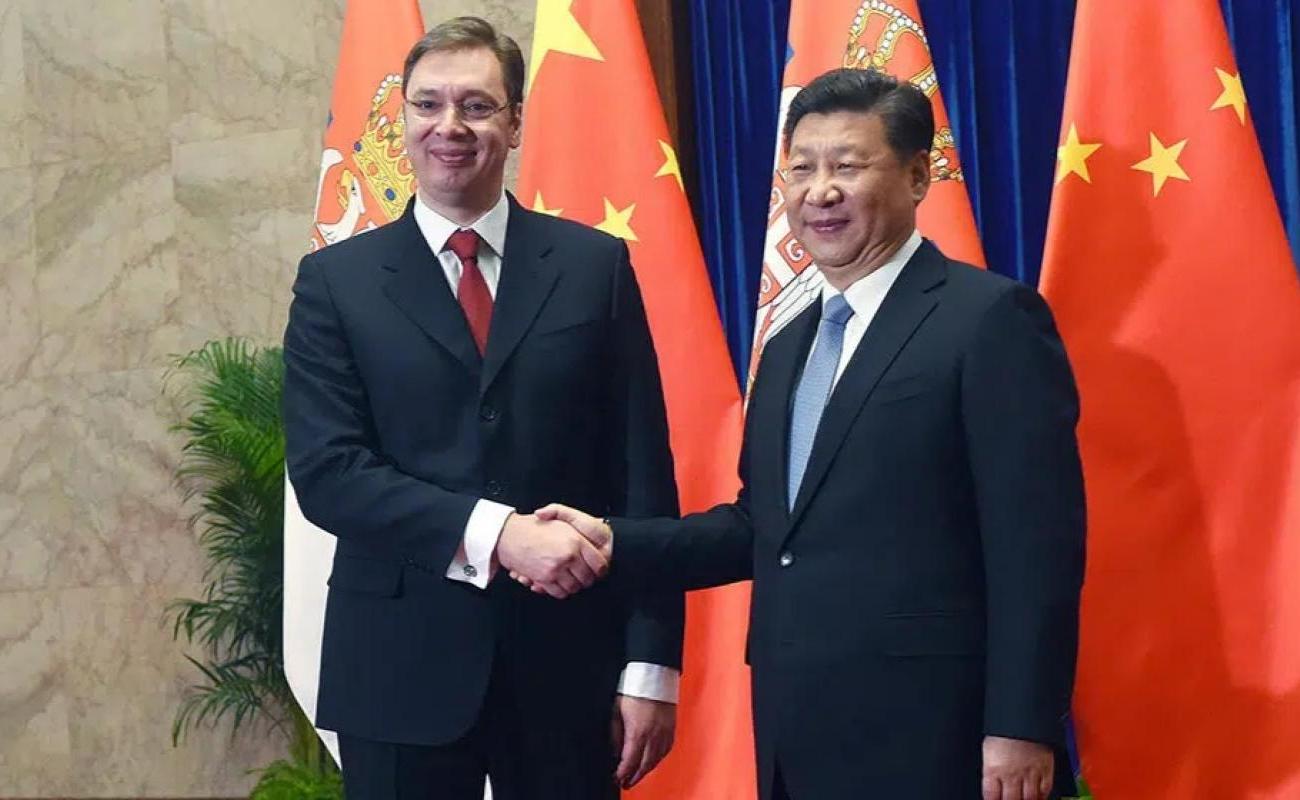 The top three most profitable companies in Serbia in 2022 were Russian or Chinese owned, a report by the Serbian Business Registers Agency (APR) showed. 
Russian-owned oil company Nafta industrija Srbije (NIS) was top profit earner in Serbia in 2022, NIS accounted for 7.5% of the overall net profit and 2.9% of operating income. 
Second and third ranked were Chinese-owned mining companies Zijin Mining D.O.O. Bor and Serbia Zijin Copper DOO Bor. 
The top ranked Serbian-owned company was telco Telekom Srbija in fourth place. 
NIS quadruples profits 
During 2022, NIS achieved a fourfold increase in profits, totaling RSD93.5bn (€286.17mn), according to the APR report. This was attributed to the increase in demand due to the uncertainty surrounding the supply of energy products following Russia's invasion of Ukraine, and the subsequent increase in prices of oil and oil derivatives on the world market. 
This also helped NIS to achieve the highest operating income recorded among Serbian companies, at RSD499.1bn, up by 77.6% on an annual basis. 
Russian gas giant Gazprom acquired a majority stake of 51% in NIS back in 2008. The sale price was €400mn, which critics said was below market value, while Gazprom committed to investing in the company.
Russia's invasion of Ukraine in February 2022 and the imposition of sanctions by Western nations raised concerns about NIS potentially being subject to sanctions. However, Gazprom, which was not sanctioned, bought shares from  sanctioned Gazpromneft in May 2022, ensuring the company could continue functioning as normal. 
The latest information from NIS shows that the company's net profit dipped by 54% year on year in the first nine months of 2023, to RSD31.8bn, while Ebitda decreased by 46% y/y. 
NIS commented on October 31 that its financial results for the first nine months of 2023 "are in accordance with complex macroeconomic circumstances and market trends, among which the greatest impact lies in the decline in prices of oil and petroleum products on the world market, as well as the regulation of fuel prices".
Chinese mining giants 
Meanwhile, Serbia Zikin Mining D.O.O. Bor more than doubled its net profit year on year to RSD75.0bn in 2022. "The activation of new production capacities generated more than doubled business income of RSD119.4bn (eighth place), which, along with an almost equivalent growth in business expenses, resulted in a business profit of RSD84.6bn," the report said. 
Serbia Zijin Copper DOO Bor also hiked its net profit, by 47.9% to RSD35.12bn. This was attributed to the drop in business expenses (24.1%) compared to business income (15.6%), which amounted to RSD102.5bn (11th place). 
Like the acquisition of NIS by Gazprom, the sale of the massive mining and smelting complex RTB Bor to the Chinese company Zijin, which was followed just days later by the same company's purchase of the nearby deposits of copper and gold at Cukaru Peri, created controversy. 
The Center for International Private Enterprise (CIPE) noted back in 2021 that questions were raised about the transparency of Zijin's transactions in Serbia in a report on 'corrosive capital', defined as international financing to countries that lacks transparency, accountability and market orientation. It cited a report from the Center for Contemporary Policy (CCP) in Belgrade that described the tender for RTB Bor as both brief and opaque, though stressed that it found no evidence that the Serbian authorities benefitted from the deals. 
Leading companies
Telekom Srbija managed a more modest increase in profitability by 1.5% to RSD13.337bn. 
A new entrant to the ranking was electricity trader SCM Power d.o.o. Beograd in fifth place with a net profit of RSD11.0bn. Its revenues amounted to RSD16.5bn, of which the largest share comes from sales to its parent company from Romania. 
Looking at operating income, Serbia's biggest company is electric utility Elektroprivreda Srbija (EPS), that was ranked second after NIS in terms of business income at RSD 358.4bn, but reported the largest net loss. 
"Given that the increase in energy prices caused a faster growth in business expenses (27.0%), this public company increased its loss from business activity 5.6 times, to the amount of RSD61.5bn," said the report. 
"At the same time, the losses in the financing sub-balance and in the part of other activities (RSD275mn and RSD13.0bn) additionally contributed to the largest net loss - in the amount of RSD72.6bn, which is 4.9 times more compared to the previous year and represents 19.4% of the total net loss of the economy."
Serbian state owned Srbijagas is in third place for operating income, at RSD219.6bn, and in 20th place on the list of companies with the highest net profit. 
Retailer Delhaize Serbia reported RSD134.5bn operating income, in fourth place, while on the list of the most profitable companies, it is in 13th place with RSD6.7bn in net profit. Delhaize is active in several countries in the region, including neighbouring Romania. 
Tigar Tyres, owned by France's Michelin, is in fifth place on the list of companies with the highest business income, with the amount of RSD134.1bn, as well as in eighth place for net profit with RSD8.8bn. 
Successful sectors 
Among the hundred companies with the highest net profit, the most numerous are those from the manufacturing industry sector, in which 43 of them operated, 10 of which were involved in the production of food products.
Among the profitable companies in the sector are sugar producer Sunoko (23rd place), Sojaprotein (35th place), an agribusiness company that produces soy-based products, food producer Concern Bambi A.D. (43rd place) and dairy producer AD Imlek (51st place). 
13 companies from the wholesale and retail trade sector made it onto the list, led by Delhaize Serbia, followed by Agromarket (17th place), tobacco company JT International AD Senta (19th place) and Magna Pharmacia (36th place ).
In the construction sector, the most profitable companies were Bechtel Enka UK Limited Ogranak Beograd (seventh place), Belgrade Waterfront (12th place) and Jinshan Construction D.O.O. Bor (18th place), which manages a copper mine near the town of Majdanpek.
Along with Telekom Srbija, profitable companies in the information and communications sector included Yettel Serbia (ninth place), A1 Srbija (21st place), Cetin (29th place) and SBB (30th place).