USAID's assistance is reshaping Kosovo's energy sector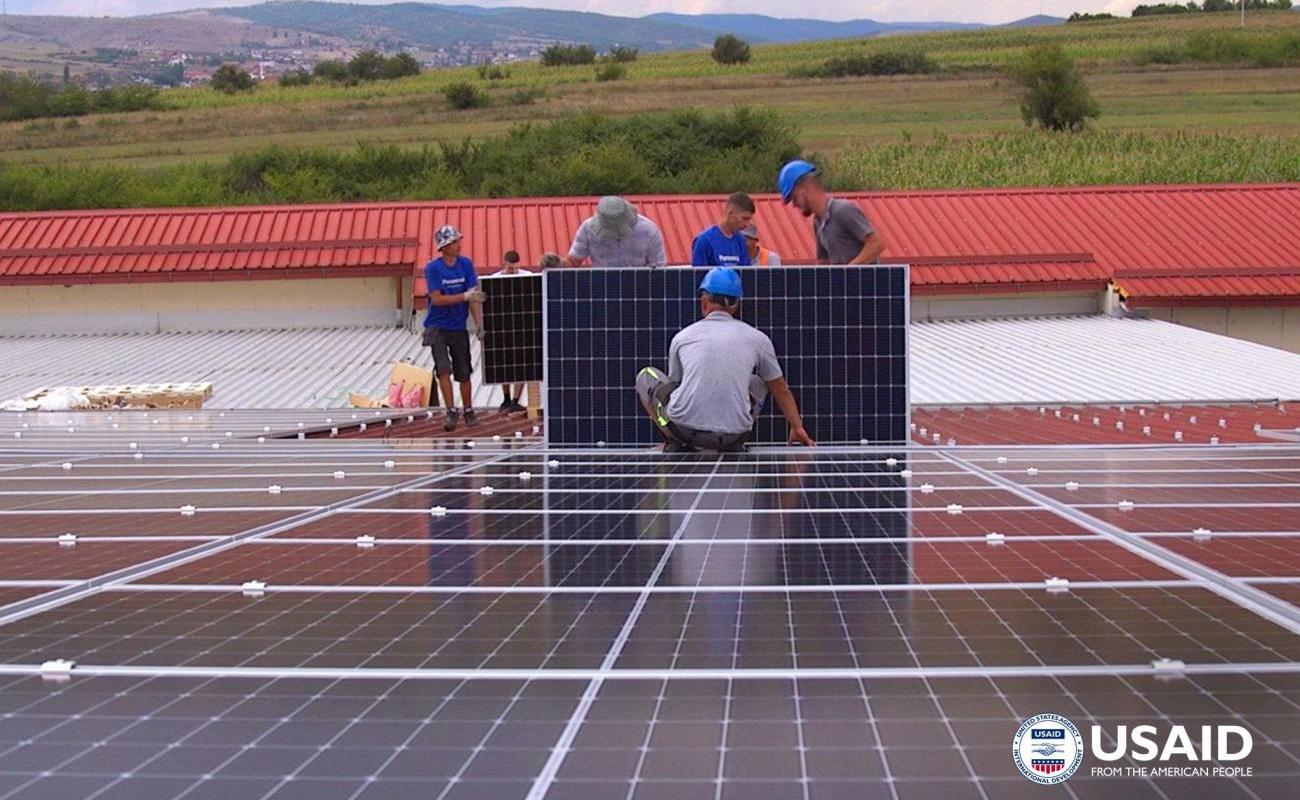 USAID has helped Kosovo lead an aggressive decarbonization agenda through data analysis, draft legislation, direct technical assistance, and a series of public knowledge sharing events to promote the use of renewable energy sources. For six years, USAID's Kosovo Energy Security of Supply activity (KESS) has been at the forefront of providing critical support to the sector to achieve significant results. 
USAID has contributed to the approval of Kosovo's ten-year National Energy Strategy, which aims to increase Kosovo's renewable energy generation targets from 5% to a very ambitious 35%, reduce emissions by 25%, and phase decommissioning of the old Kosovo A coal power plant. These represent a fraction of the many achievements that the partnership has produced. The core mission of USAID's KESS activity has been advancing private sector investment, policy initiatives, and strategic communications that bolster energy security and promote the development of renewable energy sources, particularly focusing on small-scale solar photovoltaics.
This collaborative effort with the Ministry of Economy has catalyzed the widespread adoption of renewable energy solutions throughout Kosovo. By forging close partnerships with businesses, solar developers, financial institutions, and international stakeholders, the collaboration resulted in more than 112 businesses carrying out comprehensive assessments for solar rooftop installations. Businesses have put in 25 solar  systems with over 16 megawatts of solar capacity.
Additionally, strategic communication efforts targeting climate change and energy stakeholders have yielded additional outcomes, including the renewable energy sources Investment Portal, a centralized platform offering a diverse array of opportunities for renewable energy investments in Kosovo.  Lastly, the activity played a leading role in providing technical assistance to the draft Law on Renewable Energy Resources and the adoption of the Rule on Prosumers with the Energy Regulatory Office, facilitating the local market for self-generation.  
As the USAID Kosovo Energy Security of Supply activity concludes this autumn, USAID and its other energy-sector activities will continue to support Kosovo's path to a sustainable energy future.