Health-care professionals from North Macedonia strengthen their capacities in identification, protection and referral of potential victims of human trafficking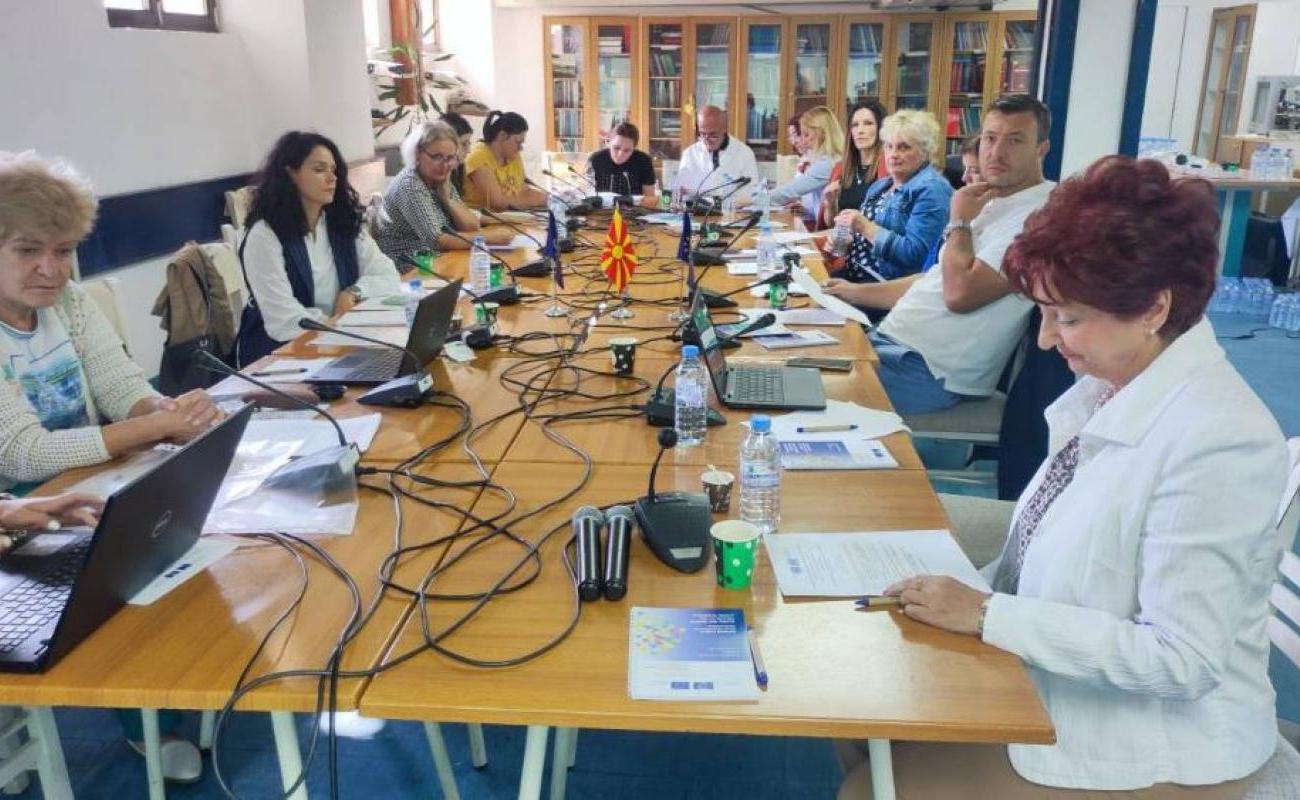 General practitioners, gynaecologists, emergency medical aid practitioners, nurses may be the first to deal with potential trafficking victims. To assist the health-care professionals with carrying out their important tasks in identification, protection and referral of potential victims of human trafficking, the action EU and Council of Europe joint action "Strengthening anti-trafficking action in North Macedonia" implements capacity-building activities, which include trainings, focus groups and the preparation of the "Short Guide for Health Care Professionals on Identification and Support for Human Trafficking Victims". Within this framework, two regional trainings in Kocani and Kumanovo were delivered to 21 health-care professionals who enhanced their skills on how to apply the indicators on human trafficking, how to provide assistance to human trafficking victims and to refer them to the competent bodies (police, social workers and the Centre for Victims of Human Trafficking).
"Informed and diligent health-care professionals can play an important role in healing and protecting trafficking victims who may have suffered multiple exploitations. The guiding principles include non-discrimination, do no harm, risk assessment for the patient and confidentiality", affirmed Ms. Nadica Totikj from the Institute of Public Health – the partner institution for the capacity building activities, targeting health-care professionals.
"Identification of potential trafficking victims is a process based on data provided by the patient, his or her medical history, medical examination and observation of the person's injuries" – clarified Dr. Daniela Ivanova Panova, the gynaecologist from the Centre for victims of gender-based violence in the State hospital of gynaecology.
The participants learned from a direct experience of helping trafficking victims, which was  shared by their peers and the NGO Open Gate, managing the State centre for human trafficking victims. The discussions, based on actual trafficking cases, revealed several incidents of human trafficking in the respective areas of work of the participants. Guidance was provided on how to assist the potential trafficking victims in various scenarios. The participants emphasised the importance of the adequate and timely protection by health-care professionals and referral of potential trafficking victims in order to break the vicious circle of exploitation trafficking victims are subjected to.
The activity was organised as part of the EU and Council of Europe joint programme "Horizontal Facility for the Western Balkans and Türkiye", phase III.