Besimi signed Terms of Reference in Washington – Experts from the US Department of the Treasury to work on strengthening MoF capacities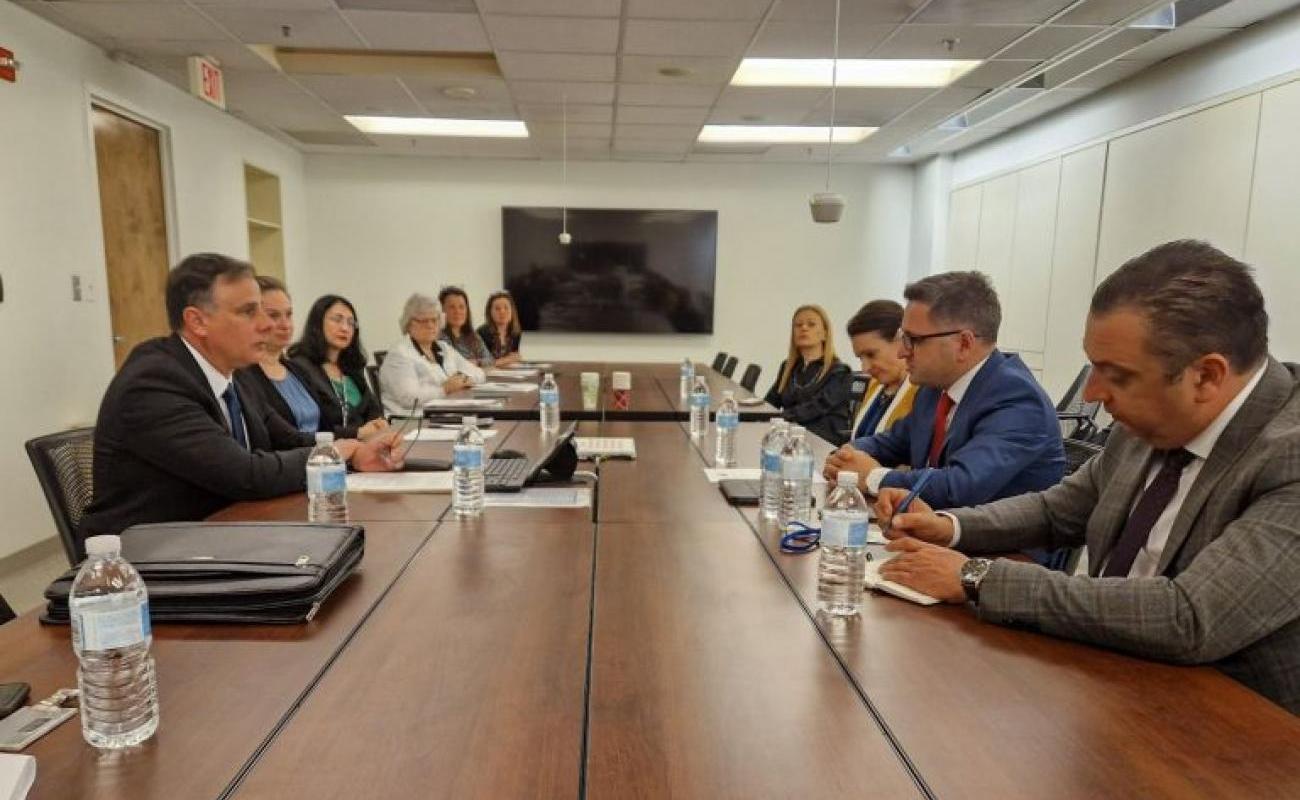 Experts from the US Department of the Treasure will provide support for strengthening the capacities of the Treasury Department within the Ministry of Finance. On 14th April, in Washington, Minister of Finance, Fatmir Besimi signed Terms of Reference with the Deputy Assistant Secretary at US Department of the Treasury, Jason Orlando, under which technical assistance is provided, being geared towards strengthening the capacities of MoF's Treasury Department in our country.
Experts, who are to cooperate with the respective counterparts, will provide support intended for  designing and executing the Budget, crating performance indicators, cash flow projections, and similar. Implementation of this expert support will start in September this year.
Ministry of Finance strives, via continuous enhancement of its capacities, to contribute to improving the public finance management. Hence, agreements for expert support will be signed for another two areas.
Last year, by adopting and starting the execution of the new Organic Budget Law, the most comprehensive public finance reform since the country gained independence, has been launched, incorporating integration of the finances, performance indicators and performance-based financing.