Slovenian donation: In the "Milovan Šaranović" barracks, seven mountain guns were handed over to the Honor Guard.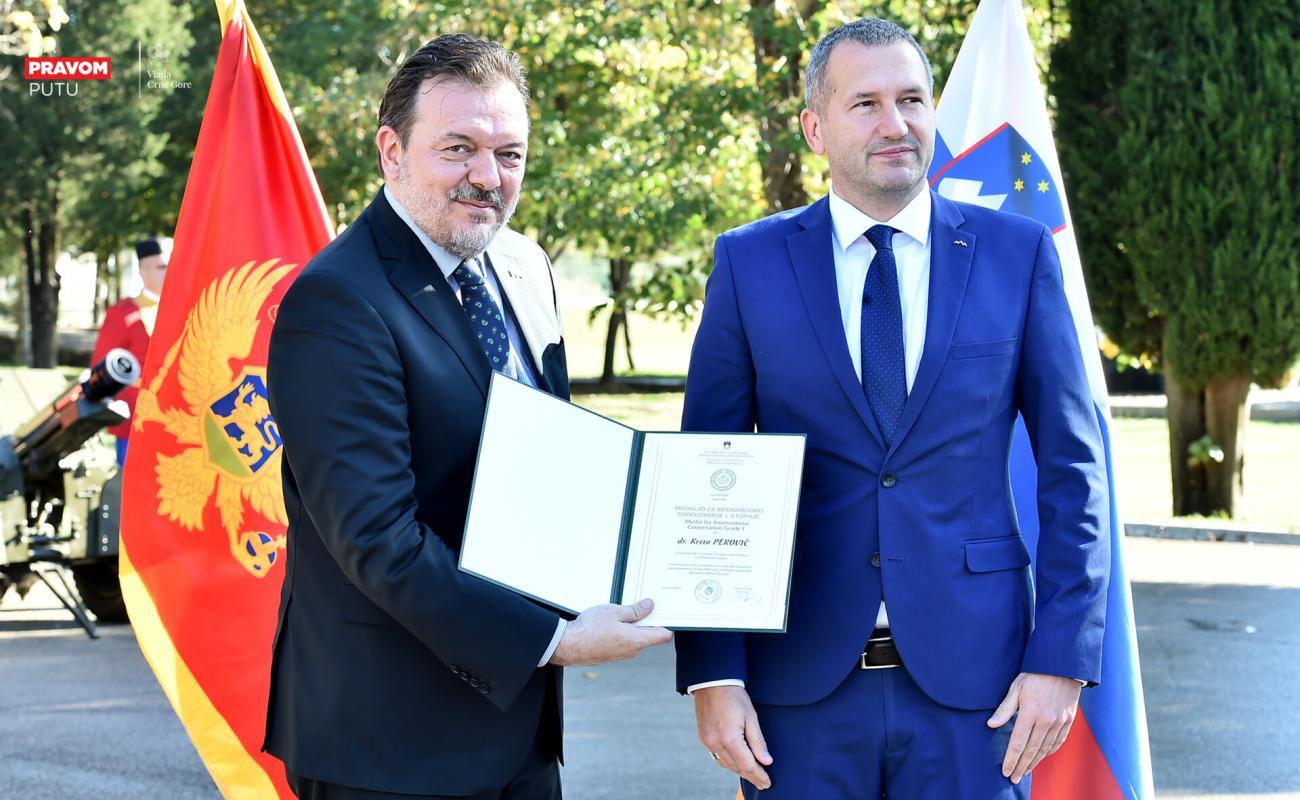 Seven mountain guns and 112 salvos, which the Ministry of Defense of the Republic of Slovenia donated to the Ministry of Defense of Montenegro for the needs of the Honor Guard of the Army of Montenegro, were handed over in a convenient manner today in the Danilovgrad barracks "Milovan Šaranović".
On this occasion, a three-member delegation of the Slovenian Ministry of Defense arrived in Montenegro, headed by State Secretary Damir Črnčec.
The head of the work of the Ministry of Defense and the Minister of the Interior Filip Adžić thanked for the donation, emphasizing that it is another confirmation of the extremely good and successful cooperation between the two countries in the field of defense. He said that the cooperation with the Republic of Slovenia is impeccable, and that it can serve as a model, and that the cannons that will be used by the Guard to fire salvos on appropriate ceremonial occasions also have a symbolic meaning, bearing in mind the role of the Guard in the thousand-year history of Montenegro and its patriotic attitude according to the state.
"You have great friends and partners in us, and I want it to stay that way in the future," concluded Adžić.
State Secretary Črnčec said that this is another leaf in the big book of cooperation between the two countries. He mentioned some of the joint activities of the two ministries of defense, in particular emphasizing the joint presence of members of the armed forces of the two countries in the eFP battle group in Latvia.
Montenegro has already donated the "G4 Super Galeb" plane and the "Gazelle" helicopter to Slovenia, which will serve as military museum exhibits at the Cerklje airport. The donations are the subject of two agreements signed during the Defense, Protection and Rescue Fair "Sobra" in Gornja Radgona.
Črnčec thanked Montenegro for the donation, and emphasized the importance of the Cerklje base, which, as he said, is a logistical aviation base for the needs of joint engagements in the Alliance.
Dr. Krsto Perović, former state secretary in the Ministry of Defense of Montenegro, was presented by Črnčec with the Medal for international cooperation and merits in the affirmation of the reputation of the Slovenian Ministry of Defense.
---
The ceremony was attended by the Chief of the General Staff of the Army of Montenegro, Brigadier General Zoran Lazarević, as well as the director of the Directorate for Defense Policy, Major General Rajko Pešić.