Slap Putin: Kazakhstan's refusal to recognize "LDNR"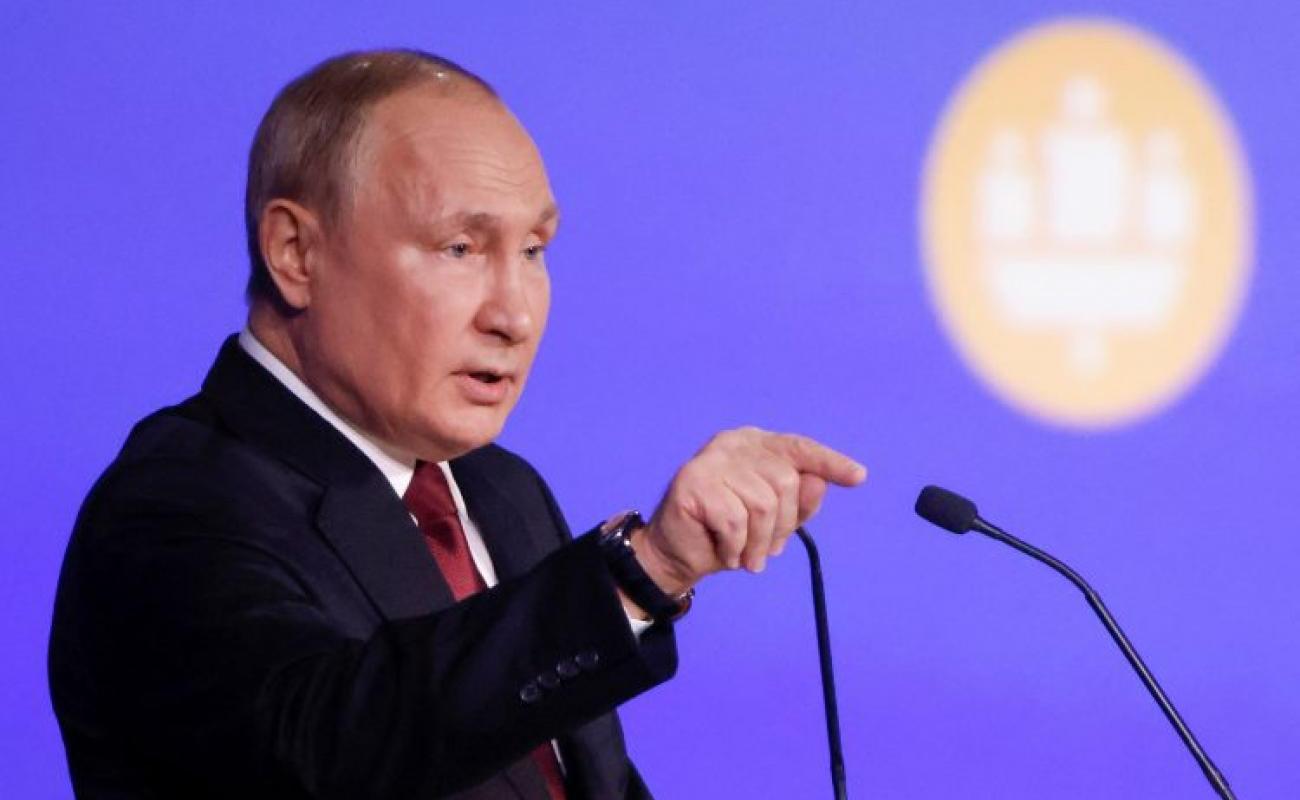 Kasim-Jomart Tokayev, in the presence of Russian President Vladimir Putin, said that his country would not recognize the so-called "people's republics" of Donbas.
Kazakh President Kasim-Jomart Tokayev, one of the few high-ranking officials at the International Economic Forum in St. Petersburg, said in the presence of Russian President Vladimir Putin that his country would not recognize the so-called "People's Republics of Donbass" and considered them "quasi-states".
This statement by the President of Kazakhstan was not just another slap in the face to Vladimir Putin, whose "feats" no one in Ukraine will recognize and approve. This statement by Kasim-Jomart Tokayev once again demonstrated the collapse of the entire foreign policy of Russia, including the post-Soviet space, Vitaly Portnikov wrote for Radio Svoboda.

Kazakhstan can be considered Russia's closest ally. This country was one of the founders of the Eurasian Economic Union and the CSTO. However, the president of Kazakhstan is indignant at the very possibility of his country's participation in the adventure of recognizing the Democratic People's Republic of Luhansk - the same adventure with which Putin motivated the attack on Ukraine. And, by the way, not only "LDNR". Tokayev said his country could not recognize the independence of Abkhazia and South Ossetia, other "quasi-states" whose independence Russia recognized after the 2008 attack on Georgia.
But is Tokayev lonely? None of the leaders of the former Soviet republics recognized the Kremlin's fictitious formations. Even the Belarusian ruler Alexander Lukashenko is in no hurry to recognize the "independence" of the territories of Donbas occupied by Russia. And Abkhazia and South Ossetia, too. Lukashenko has repeatedly spoken of his ardent desire to visit occupied Crimea. But it is one thing to express a desire and quite another to leave.
At the same time, it is hardly necessary to remind that both Lukashenko and Tokayev owe a lot to Putin personally. It was the political and economic support of the Russian regime that helped Lukashenko win the war with his people in 2020 and stay in power. The introduction of the CSTO troops in Kazakhstan in 2022 helped Tokayev not only to stop the popular uprising, but also to win the clan battle with his predecessor Nursultan Nazarbayev and relatives of the former president. But, obviously, even gratitude does not allow the leaders of Belarus and Kazakhstan to recognize the "states" invented in the Kremlin.
And the motive for this resistance to Putin's foreign policy adventures is obvious. If we agree that the so-called "people's republics" are real states, who will prevent Putin from declaring a region of Belarus or Kazakhstan a "people's republic" tomorrow? After all, the "self-determination" of the Mogilev region or the region of Western Kazakhstan is no different from the "self-determination" of the Donetsk or Luhansk regions.