Russia's Hybrid War Against Montenegro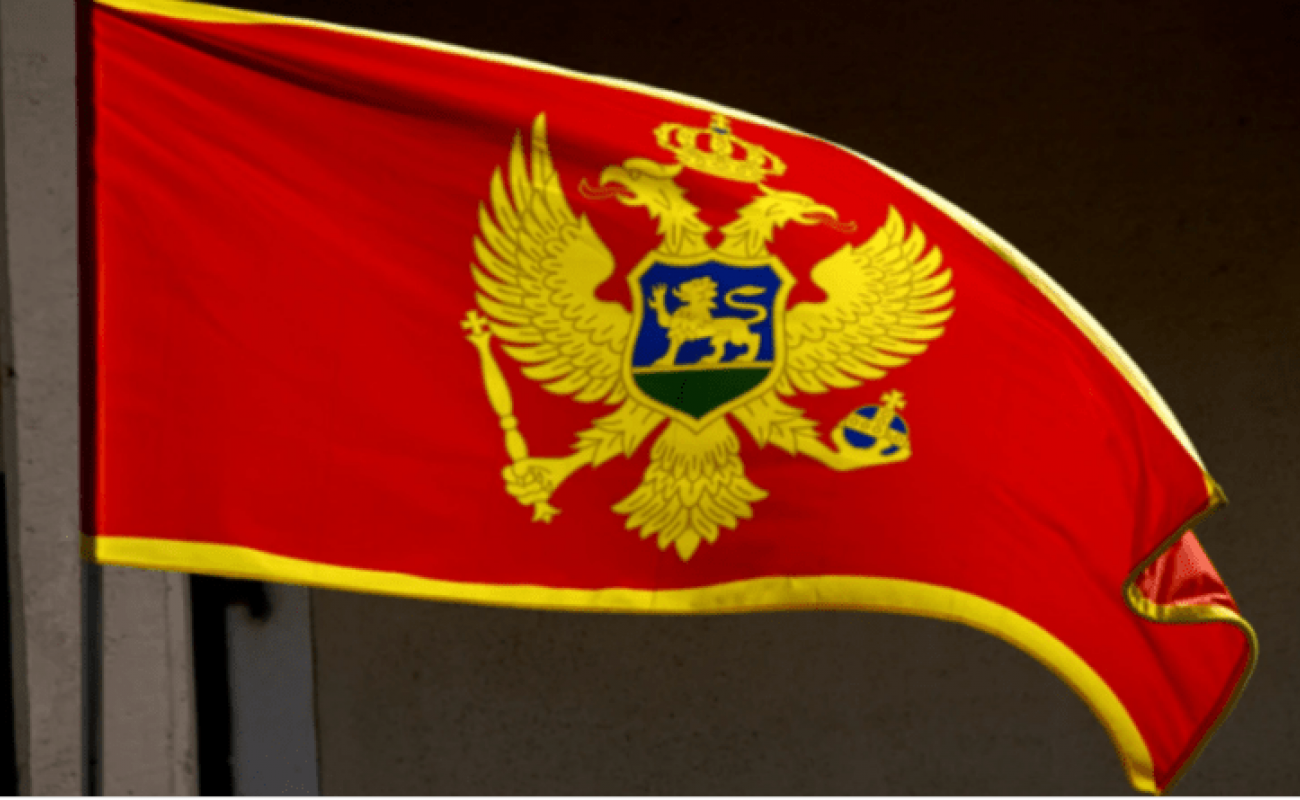 Montenegro will hold presidential elections on March 19. These elections have attracted little attention outside of the Western Balkans, as most audiences are focused on Putin's aggressive displays of power in Ukraine. While Putin's tools in the Western Balkans may not include tanks and jets like in Ukraine, he is waging a salient hybrid war, also in Montenegro. Europe and the U.S. should take note, as Montenegro's elections could have security implications for the Western Balkans.
While presidential candidates have not been confirmed yet, a leader of the pro-Russian party Democratic Front, Andrija Mandić, announced his candidacy. Sinisa Vuković, Professor of Conflict Management and Director of the Global Policy Program at Johns Hopkins University, SAIS describes how there are already concerns regarding "the eligibility of certain candidates" due to "their alleged possession of dual citizenship with Serbia, which in some cases would disqualify them from eligibility." While Montenegro's election officials have asked Serbia to prove whether these allegations are valid, Vuković believes Serbia will choose silence, as it "has been the norm thus far."
The current president, Milo Đukanović, came to power in May 2018. Throughout his mandate, Đukanović helped Montenegro become a NATO member state and put Montenegro on the candidacy path for EU membership. The role of president is ceremonial in Montenegro. However, a new President, especially a pro-Russian one, could have major leadership consequences. Đukanović denied the parliament's proposed Prime Minister candidate, supported by pro-Serbian parties, citing the act as "anti-constitutional."
Russia has been interfering in the Western Balkans for years. Milan Jovanović, a Fellow at the Atlantic Council of Montenegro, notes how Russia seeks to "present itself as an alternative to the West" by "encouraging anti-Western sentiment" and "harming the reforms that are a prerequisite for further integration of the region into Euro-Atlantic economic, political and security structures." In discussing Moscow's immediate goals in the Balkans, Jakub Janda, Director of the European Values Center for Security Policy in Prague, describes how "Russia's goal is to stop NATO's presence… Russia needs to be able to destabilize the Balkans strategically to blackmail European NATO countries when Russia will need it." In 2018, a year after Montenegro's NATO accession, U.S. President Donald Trump infamously warned that defending a small NATO ally in Montenegro could lead to World War III. Russia has successfully used the divisiveness and alienation in the U.S., generated during the administration of President Donald Trump, as well as the recent internal problems in the EU, to pave the way for third parties to destabilize the region.
The Kremlin has focused on Montenegro, as it has "significant institutional weaknesses" that make it the weakest chain in the link of pro-West countries in the Western Balkans. Vuković describes how "Over the past two years, Montenegro has turned from a front-runner in EU integration to a country that is discussed at the EU Council's meeting as next to situations in Yemen, Libya, and other perennial global crises." A longtime Moscow ally, Montenegro split from Serbia in 2006, following a new pro-Western path geared toward joining NATO. Seeing NATO's expansion eastward as a threat, Russia lobbied hard to dissuade Montenegro from joining the alliance. In 2016, the Kremlin went so far as to back a coup attempt. Nonetheless, Montenegro joined NATO in 2017. Vuković notes how, for Putin, "the failed coup in 2016 proved that hard power and coercive means have very limited impact, and that a piecemeal incremental process of eroding Western agenda in the region is far more effective and sustainable." Furthermore, Moscow views Montenegro as NATO's soft underbelly, since the country has access to the Adriatic Sea, a strategically important location for Western military operations.
Russia has historically interfered in Montenegro via its ally, Serbia. Janda outlines how, as Russia's influence in the Balkans is not as strong, "Russia needs its core ally – Serbia – to expand its influence across Balkans via intelligence networks, financing schemes, the Orthodox Church, or far-right groups." Vuković describes how "the media landscape in Montenegro is heavily controlled by parent companies in Serbia, most of them very lenient with pro-Russian propaganda that emanates from their outlets in Serbia."
The Moscow-leaning Serbian Orthodox Church not only is the largest religious institution in Montenegro, but it has also been used to support political agendas. Putin seeks to exploit the country's ties to Russia to undermine its sovereignty. Jovanović warns that the Church has had "increasingly frequent appearances by dignitaries with political connotations."
While some analysts argue Serbian President Vučić is preparing to cut ties with Moscow in response to pressures from the West, Janusz Bugajski, a Senior Fellow at the Jamestown Foundation, notes how, "relations between Serbia and Montenegro are similar to those between Russia and Ukraine, whereby nationalist Serbs deny the distinct identity and history of the Montenegrin nation and seek to appropriate its heritage and control its institutions." These connections give Serbia and Russia what Bugajski describes as "a symbiotic relationship to help achieve their objectives." Jovanović notes how ideology further unites the two countries: "The idea of Serbian world is one of the key tools for spreading Russian influence. It's a copy of the initiative of the 'Russkiy mir'[Russian world]."
Looking at Russia's long history of interference in Montenegro, the West must prepare for Russia to continue this, especially in Montenegro's upcoming elections. Jovanović emphasizes that "the main challenge concerning the upcoming presidential elections is to enable a fair election process, without outside interference, especially in a situation of huge media influence from outside, political engineering of the Serbian Orthodox Church, along with a disordered voter list." Serbia will likely exploit its extensive media presence in Montenegro to employ pro-Russia propaganda that Vuković worries "will unequivocally trivialize the pro-Western policies and viewpoints."
Russia and Serbia will also use financial routes to sponsor anti-Western candidates. Bugajski outlines how the countries will likely financially disrupt fair elections by "funding favored candidates and conducting disinformation campaigns against opponents" as they did during the 2020 parliamentary elections. Vuković elaborates how, "an official of the government of Serbia, the extreme French right-winger Arnaud Gouillon, stated that Serbia will allocate three times more money to Serbian organizations from Montenegro this year than in 2022 – about €4,270,000 euros. "Above all, Serbian and Russian nationalists seek political revenge against the Democratic Party of Socialists of Montenegro or restoring Montenegro's independence in 2006 and gaining NATO accession in 2017," Bugajski adds.
In shaping a response to Serbia and Russia's plans for election interference in Montenegro, Vuković stresses how "Western partners must participate more strongly and directly in suppressing foreign interference and malign influence," as "Montenegro is once again a test case, and it shows how effective the hybrid threats from Russia and its proxies can be if the West ignores the warnings."/kyivpost/