KOSOVO'S FIRST WOOD PROCESSING VOCATIONAL TRAINING CENTER GAINS ACCREDITATION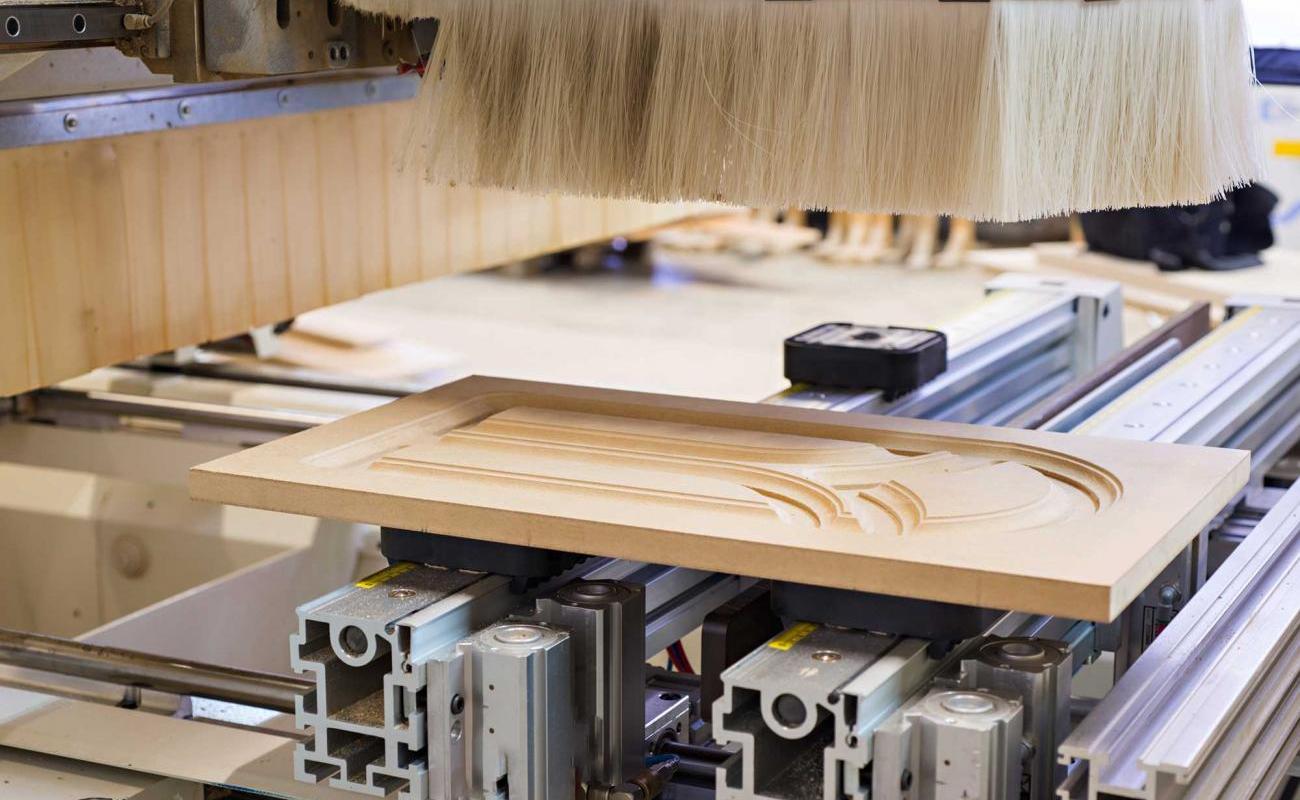 n January 2021, with USAID's support, the wood processing sector received a critical boost with the National Accreditation Agency of Kosovo's accreditation of the first private vocational training center (VTC) for carpentry.  Many challenges have hindered the expansion and competitiveness of the local wood processing companies until now, especially the lack of a skilled workforce.  The newly accredited VTC will make significant steps toward alleviating the wood processing industry's skills shortage. 
Mr. Kreshnik Shehu, the owner of Shehu wood processing company, dedicated himself to the successful accreditation of the first VTC for carpentry.  Shehu began procedures to obtain accreditation for the VTC in 2019, with support from USAID's Empower Private Sector activity.  "The accreditation is extremely important for the sector as it has for a long time now faced a large shortage of skilled workers.  This year, for example, only 54 candidates enrolled in carpentry at professional technical high schools throughout Kosovo.  Companies are simply struggling to find skilled workers," said Mr. Shehu.
The Executive Director of the Association of Wood Processors of Kosovo (AWPK), Ms. Arieta Vula-Pozhegu, stated that this was a significant milestone for the sector.  "This is great news for our industry.  From now on, AWPK and its members will have a place where we know current workers can upgrade their skills, and jobseekers and potential candidates will receive certified training and be ready for work in wood processing companies throughout Kosovo.  Companies will be able to increase production quality and exports," she said.  The VTC expects that over 100 candidates will complete training in the first year, with the number of candidates increasing to 160 candidates in the third year. The first 20 candidates will start the three-month training in February 2021.
Obtaining accreditation for the VTC for carpentry has been Mr. Shehu's latest quest in supporting and strengthening Kosovo's wood processing industry.  USAID's EMPOWER Private Sector activity previously supported Shehu with a grant of €40,000 to purchase equipment to expand production lines and increase exports.  Today, Shehu is a leader in the production of custom-made high-end wooden staircases.
Mr. Shehu is confident that candidates will be ready for work in the wood processing sector upon completing the certified training.  "I am certain that with the skills candidates will gain in various wood processing work, they will be able to secure employment in the sector immediately," he added.  The accreditation of Kosovo's first VTC for carpentry will strengthen the industry's resilience, support its expansion, and increase the number of high-quality Kosovo exports.  With ever-increasing quality and award-winning designs, Kosovo wood processing companies will continue to strengthen the Made in Kosovo brand in European markets and beyond.