EULEX Donates Educational Materials to the Faculty of Law of the University of Pristina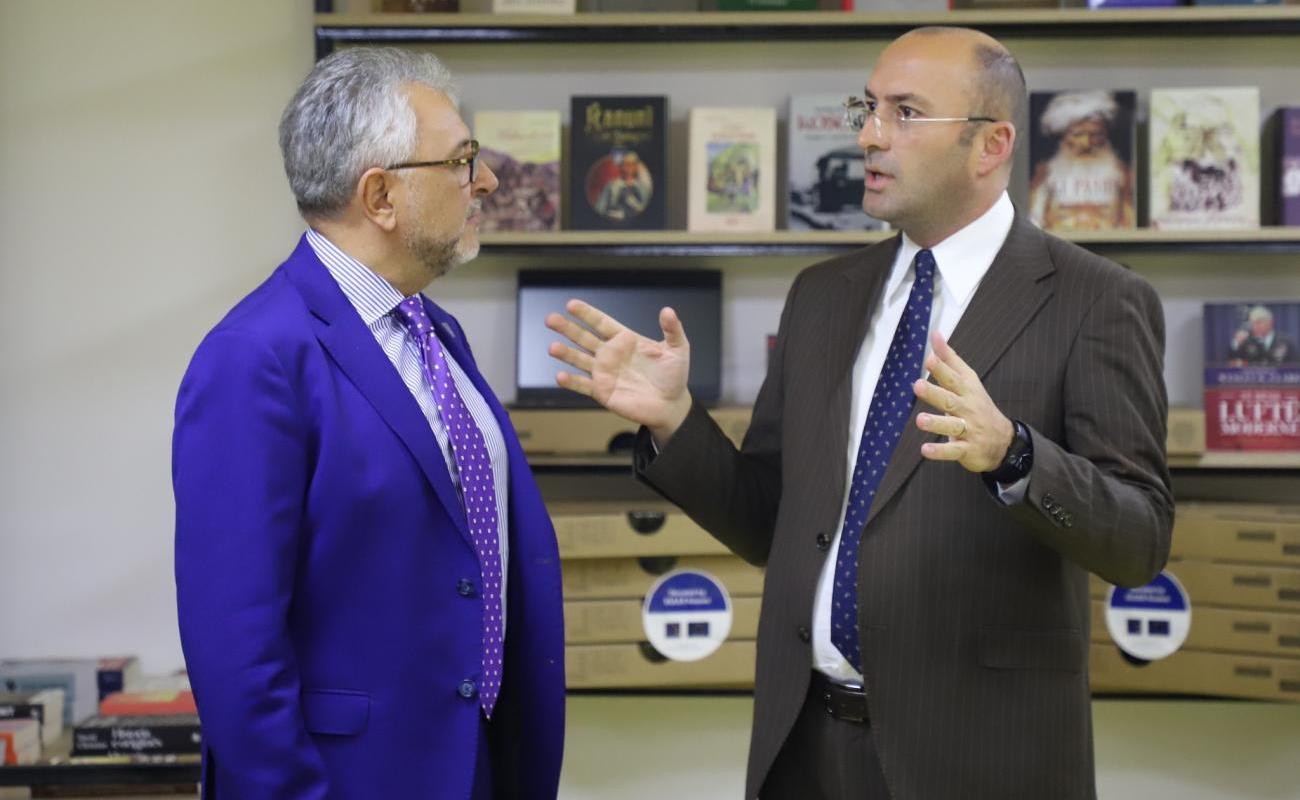 On 17 October, the European Union Rule of Law Mission in Kosovo (EULEX) donated to the Faculty of Law of the University of Pristina 202 books and ten laptops, which will facilitate the studies and work of the students on daily basis.

The official handover was done by the Head of Mission of EULEX, Giovanni Pietro Barbano, to the Dean of the Faculty of Law, Professor Associate Doctor Avni Puka.

After the donation ceremony, Barbano engaged in an interesting and constructive discussion with the Law students about EULEX's mandate, challenges, and achievements.

"You are the bedrock of the local legal system and, as future lawyers, you will have the power to protect the vulnerable and hold accountable the powerful. Our donation today symbolizes EULEX's commitment to the future legal professionals of Kosovo," Barbano said, while also replying to many insightful questions about the work of EULEX in supporting, as rule-of-law partner, selected Kosovo institutions.

This donation was part of a EULEX's Small-Scale project aiming at supporting the educational needs of the Faculty of Law.